First, I have to thank everyone for all the kind words!! I really just wanted to lay it all out for my anonymous "friend" out there. Your comments truly mean so much to me!
Well, here in the subs of Chicago, I think we can officially say that autumn is upon us. It was chilly, rainy, and quite windy today....great for snuggling and comfort food OR just chillin' on the couch with my laptop, a baby boy that is practicing Kung Fu in my belly, and a ginormous cat that is extremely needy. I've been creating, creating, creating!!! I realized I barely had anything for Fall, and after all the wonderful comments....I truly wanted to put together a nice package of downloads.
For those of you in the throws of Parent/Teacher conferences, I hope this will help ease your planning. I hope everyone can find something useful! As always, I appreciate any comments and thank you for reading/downloading!
Please consider making a donation to my blog.
Enjoy!

Shannon


All documents contain fonts that are copyright DJ Inkers. Virtually all documents contain graphics that are copyright DJ Inkers. They are used

with

permission. Please visit http://www.djinkers.com/, for wonderful clipart and fonts.
Books We Love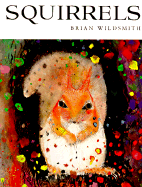 Literacy Goods
Memory Cards...a favorite of my class!
Pumpkin Sight Word Memory
The template for Sight Word Uno came from kellyskindergarten.com. It does take a lot of practice with students, but once they have a handle on how to play...they LOVE it!
Fall Sight Word Uno
Fall Sight Word Find
I Have/Who Has...has become an obsession with my current Kinder-Hoppers. The pretty much beg to play it over and over, so I just keep trying to make new ones.
I Have Who Has Fall Edition Alphabet)
Have I told you lately how much I L.O.V.E. DJ inkers? Virtually all of my clipart comes from her...I am a clipart junkie. I loved these open pumpkins and thought they would work well as puzzles.
Pumpkin Alphabet Puzzles
You've seen this template before...St. Patrick's Day. I mount them to cute scrapbooking paper and put velcro circles on the letters and spaces.
Pumpkin Building Words Mats
The Sound It Out worksheet compliments the building words activity above. There are two different papers depending on what your kiddos need.
Sound It Out Pumpkin Worksheet
Early Fall Sight Word Color by Code
Beginning Sounds Leaf Match Up
I made this book quite a while ago and now looking at it, I kind of wish I hadn't included anything that could be related to Halloween. Maybe someday I will change it up!
Fall Colors Book
Pumpkin ABC's
We focus so much of our time at the beginning of the year with beginning sounds, but I know some of my loves are ready for ending sounds!
Squirrel Acorn Ending Sounds Match
The Falling Leaves Sort focuses on beginning sounds P and B. The second page has the leaves/pictures for students to color, cut, and glue. They are fairly small so I put two on a sheet to save on paper.
Falling Leaves P & B Sound Sort
The Math Goods
I adore these ten frames that we are going to use for centers. I am not using the acorns in my room. I went to Michaels and found these little stone acorns that were on clearance, well because it is October and time to put on Christmas decor, lol.
Squirrel Ten Frames
Squirrel Ten Frames 11-20
Students get to use dice and practice writing numbers on this sheet. Then after all the pumpkins have a number in them, they color by code.
Roll, Write, And Color
Scarecrow-Crow Number Matching
Roll a Leaf
Number Match
I always have my kiddos make their own Bingo cards. I give them a copy of both sheets. They write down one number and then cross it off the second sheet...that way they don't duplicate any numbers. Four in a row wins!
Number Bingo
Falling Leaves Graphing Worksheet
Fall Comparing Sets Center
This book is similar to my Counting Spiders books. Students will use a stamp pad to make crows and then use a marker or pencil to make eyes and beaks on the crows. I tried to come up with a different title...but hey, I truly LOVE the Counting Crows and just couldn't resist.
Counting Crows Math Book
I have these printed on 11x17 paper. They will be mounted and laminated. I found foil leaf confetti (also on Clearance) at Michaels. Students will use a paperclip and a pencil as the spinner. The goal is to fill the trees with the specified number of leaves.
Autumn Leaves Math Game
Another blast from the past...Students roll a dice or two and write the number in the first box, then fill in the numbers that come next.
What Comes Next Fall Edition