Another day off due to frigid temperatures, ugh! Not the best few days here in Casa Martin. Coop and I have been under the weather. Sick and going stir crazy....not the best combo!
Thought I'd put up the Groundhog Day Blog Favorites while I am stuck inside. It's a freebie :0)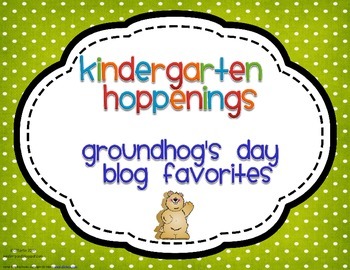 Groundhog Day Blog Favorites Includes:
Groundhog Graph Pieces
Shadow or No Shadow Graphing Activity
Groundhog Emergent Reader
Groundhog Puzzle
Tomorrow is another "snow" day. At this rate, we will be baking in our classrooms in July! Hope your week is warmer than ours!