Hey there Friends!
Been a few weeks since I last blogged and let's see what have I been up to? Working, playing with my little mister, and trying to find my zen, lol. Cooper turned 13 months yesterday...seriously, where is the time going? You all weren't kidding when you said that time flies so cherish it. I thought I'd share something that only other primary teachers could appreciate. Cooper is obsessed with the following books; Five Little Pumpkins; Moo, Baa, Lalala, and the BEST, Pete the Cat I Love My White Shoes!!! He has a LOVE for books. I read them over and over and over and over and OVER. The live re-telling captivates him and if he cries, all I have to do is sing I love my white shoes, I love my white shoes and he makes this humming sound and bops his head. It is one of the cutest things I have ever seen!
A little Coop fix for ya!
Today we started our Space Unit. It's the first year I have done this unit and oh.mi.word...I am AMAZED at how much my little Hoppers are into all things space related. Today we read the book Papa, Please Get the Moon for Me by Eric Carle.
We made these adorable pictures and wrote about what we would do if we had the moon. The project was Pinterest inspired. My Pinterest is
here
. I found them on Artsonia.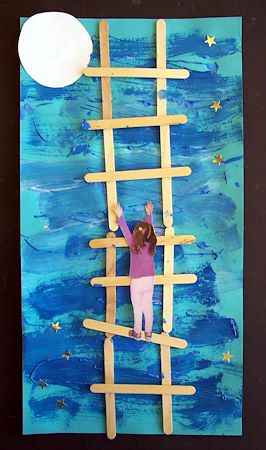 I couldn't commit to using craft sticks. I just pictured them as a gluey mess and was fearful that all the sticks would eventually just fall off, so here is what we created.
They turned out super cute! The writing prompt is available for free on Teachers Pay Teachers, just click on the paper for the download.
Hopefully, I will get some more pictures throughout the week to share with you. If you're looking for some Space Activities, please check out...
I hope your Monday was wonderful and that you have a great week!