I am back :). I had a wonderful time in Mexico! The bitter cold was not a great arrival but hopefully, spring will be here before we all know it! As promised here is a small Community Helper Unit. I hope you enjoy!




Shannon

All documents contain fonts that are copyright DJ Inkers. Virtually all documents contain graphics that are copyright DJ Inkers. They are used

with

permission. Please visit http://www.djinkers.com/, for wonderful clipart and fonts. Books
Looking for all the printables below? They are available in one easy to download file on TPT for $2.75, just click the pic below...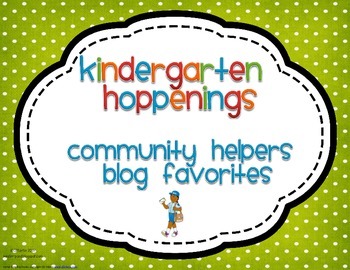 Literacy Activities
Most of the activities are self explanatory. Let me know if you have any questions :)
Police Badge Ending Sound Sort
People in My Neighborhood Journal
For this matching game, students need to say the name of the picture and find all the words that rhyme/belong to that word family.
Mail Word Family Matching Game
For the Find the Sound Game, I plan on hot gluing the fairies to clothespins. Students need to chop up the picture into its' corresponding sounds. IE- the picture of the cat is chopped into c/a/t. The letter beneath the cat is /a/. Students need to clip the fairy to the first, middle, or last tooth...similar to Elkonin boxes.
Find the Sound Tooth Fairy Clip Cards
For some reason when you look at this document in Scribd, the Editing Checklist looks funky. I downloaded it and it looks great, so I'm not quite sure what's happening there!
When I grow up Journal Page
Math Activities
Missing Police Badge Number Worksheet
I also made a game/worksheet that students roll a dice and fill in the numbers; however, I can't remember who I got the idea from. The original game that someone had posted, I believe, was for a Gingerbread theme. If you know, send me a message and I will ask them if I can post it. Otherwise, I will just post the picture.
A Couple of Sorts
I laminate the Community Helper Sort pieces and put velcro on the back. We do the sort as a class on the flannel board and then I add it to the Flannel Board Center.
Community Helpers Sort
The Needs vs Wants Sort is one of my favorite activities. The students are so funny when we discuss the things they need! To complete...I give the students a 12x18 piece of construction paper. They fold it in half and draw a line down the center, then glue needs to one side and wants on the opposite side.
Needs vs Wants Sort